"Leadership is a process, rather than a set of characteristics. It is building capacity to solve problems, demonstrate values, and thrive in a changing and challenging world." – Adopted from Dr. Ron Heifetz's presentation to the International Leadership Association, 4 November 2016.
Leadership development experiences offered at the University of Mississippi are extended through the LeadUM framework. This model organizes leadership offerings into three phases: exploration, empowerment, and change. Within each phase you will find a variety of programs and workshops designed to match your interests and offer opportunity for growth.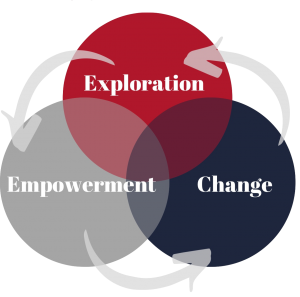 Take a look at the LeadUM Overview for a full outline of current leadership development opportunities.