The Weekly Leader | The Official Student Engagement Newsletter
Check out the Ole Miss Student Union Student Leadership and Engagement's weekly newsletter The Weekly Leader! This newsletter highlights upcoming events, programs and news for student organizations and student leaders. On this page you can find previous editions of the newsletter and submit your news. If you have any questions, reach out to getinvolved@olemiss.edu.
Submit your news using this form. Be sure to click/tap the blue "SUBMIT" button at the very end of your submission. News is due weekly by Noon on Fridays!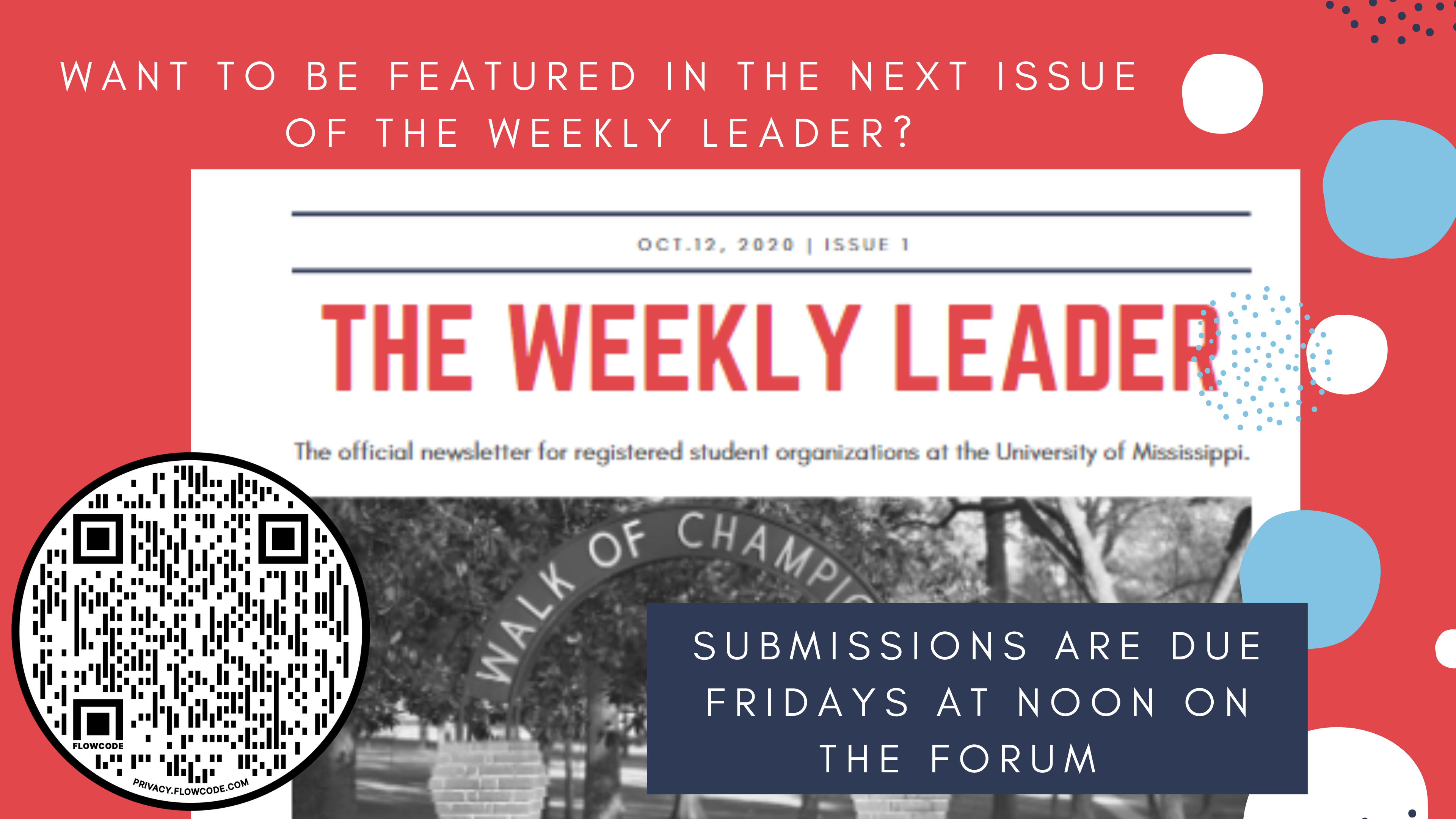 Previous Issues: