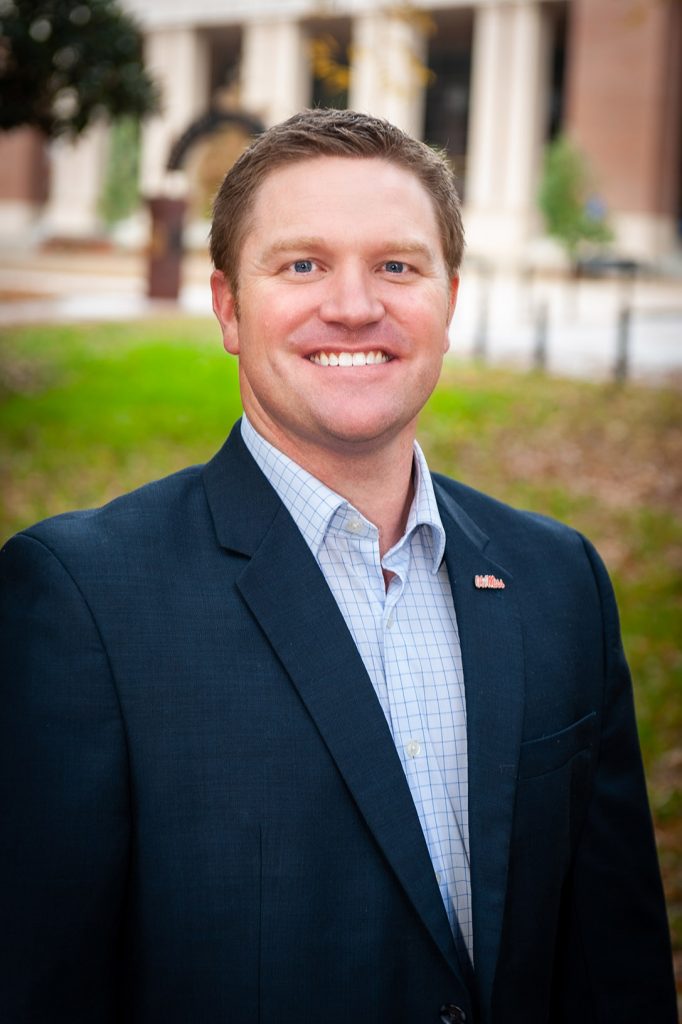 Bradley Baker
Director
E-mail: tbbaker@olemiss.edu
Originally from Olive Branch, Mississippi, Bradley graduated from The University of Mississippi in May 2005. After completing his undergraduate work, Bradley began working with the Ole Miss Student Union (formerly the Department of Campus Programming) in June of 2005. He completed his master's degree in higher education/student personnel in May 2010. He is currently pursuing his Doctor of Education at Ole Miss. Bradley has been Director of the Ole Miss Student Union since July 2011. Bradley has also served as the Executive Director of the Miss University Scholarship Pageant in which he has worked closely with over the past 13 years. When not working, he enjoys spending time with family and friends and being outdoors. He and his wife, Ashley, have one son, Thomas, and a pup named Sadie.
______________________________________________________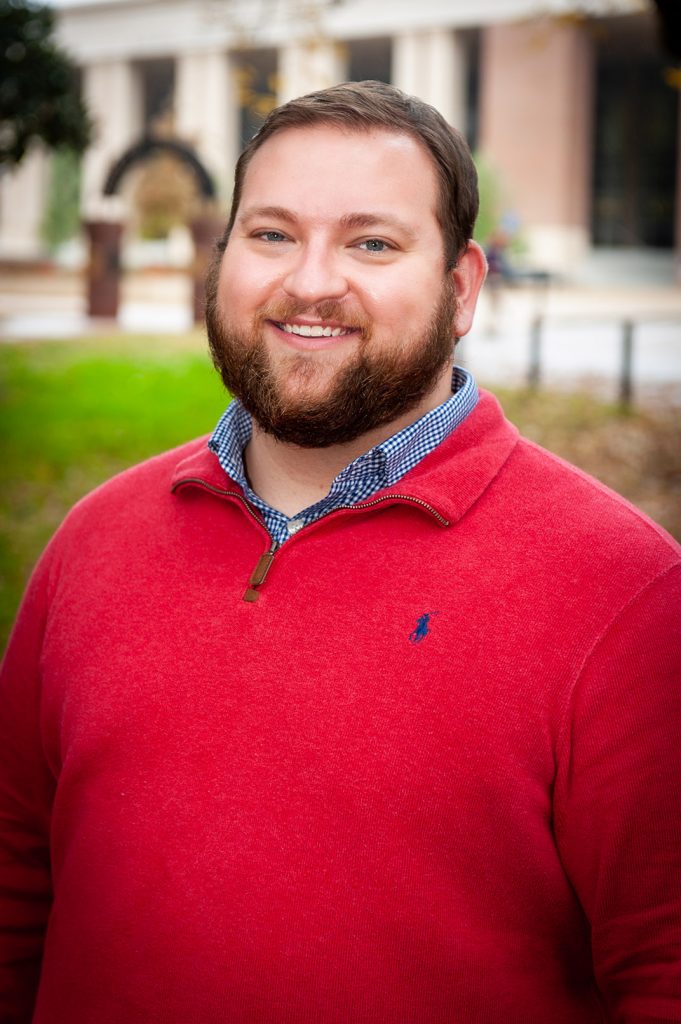 Will Takewell
Associate Director of Student Leadership and Engagement
E-mail: wct@olemiss.edu

Will Takewell is a native of Ponchatoula, Louisiana. Prior to coming to the University of Mississippi, he worked at the University of Kentucky in Fraternity and Sorority Life where he advised the Interfraternity Council and worked with leadership programs. Will has also worked as the Director of the Student Activities, Involvement and Leadership Center at Millsaps College and as the Student Activities Manager at the University of Southern Mississippi.  Will earned his bachelor's degree in organizational communication from Southeastern Louisiana University and his master's degree in higher education and student affairs from the University of Southern Mississippi. Will volunteers with a variety of professional associations, fraternities, and sororities through their educational and leadership programs. Will loves New Orleans Saints football, social justice and higher education research and is a proud dog dad to his dog, Atticus.
_______________________________________________________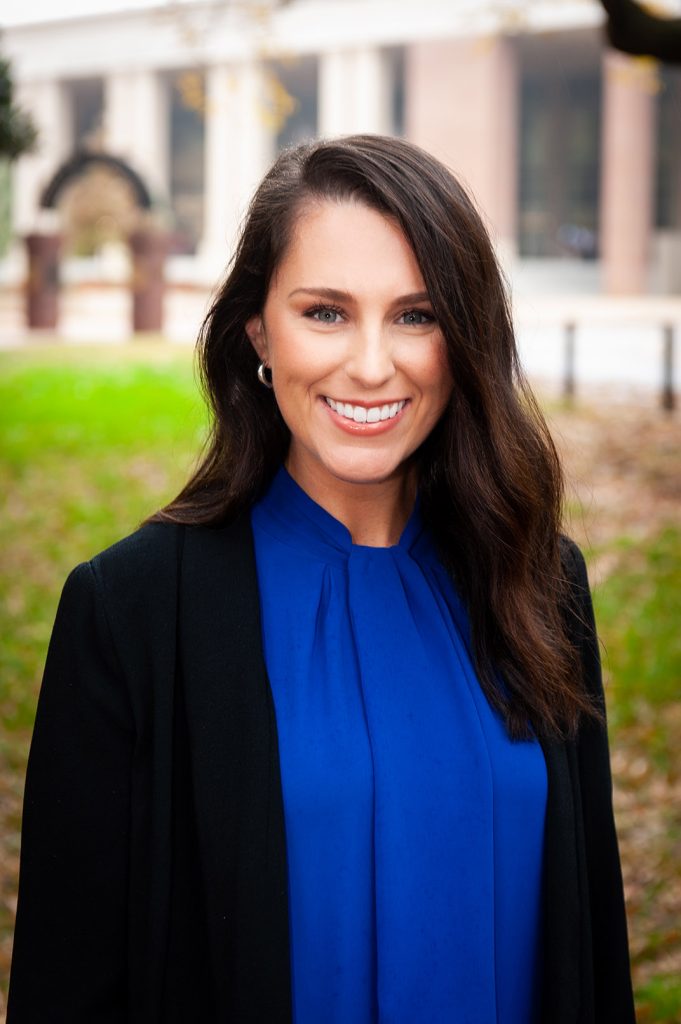 Jordain Lang
Assistant Director of Student Activities
E-mail: jlang@olemiss.edu
Jordain is a native of Jackson, Mississippi. Prior to joining the Ole Miss family, she earned a Bachelor of Arts in journalism and minor in higher education administration from the University of Southern Mississippi. Following her undergraduate degree, she completed her Master of Arts in higher education/student personnel at the University of Mississippi. Jordain brings experience stemming from her roles in new student and retention programs, student involvement, and campus programming. Jordain also proudly serves as the Executive Director of the Miss University Scholarship Pageant.
________________________________________________________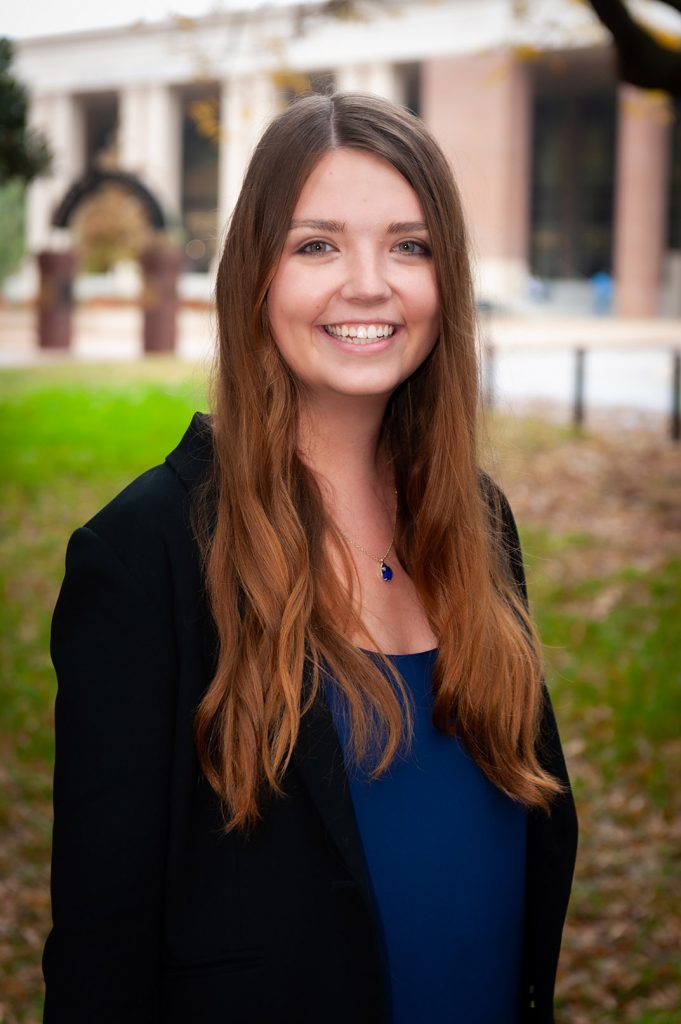 Haley Anderson
Assistant Director of Leadership Programming
E-mail: heander3@olemiss.edu
Haley is proudly from Tulsa, Oklahoma where she earned a Bachelor of Arts in psychology and communication studies at the University of Tulsa (Reign Cane!). Following her undergraduate degree, Haley continued her education in Mount Pleasant, Michigan where she earned a Master of Arts in higher education administration at Central Michigan University (Fire Up Chips!). Haley is excited to join the University of Mississippi family and share her background in leadership development and new student programming. Hotty Toddy!
__________________________________________________________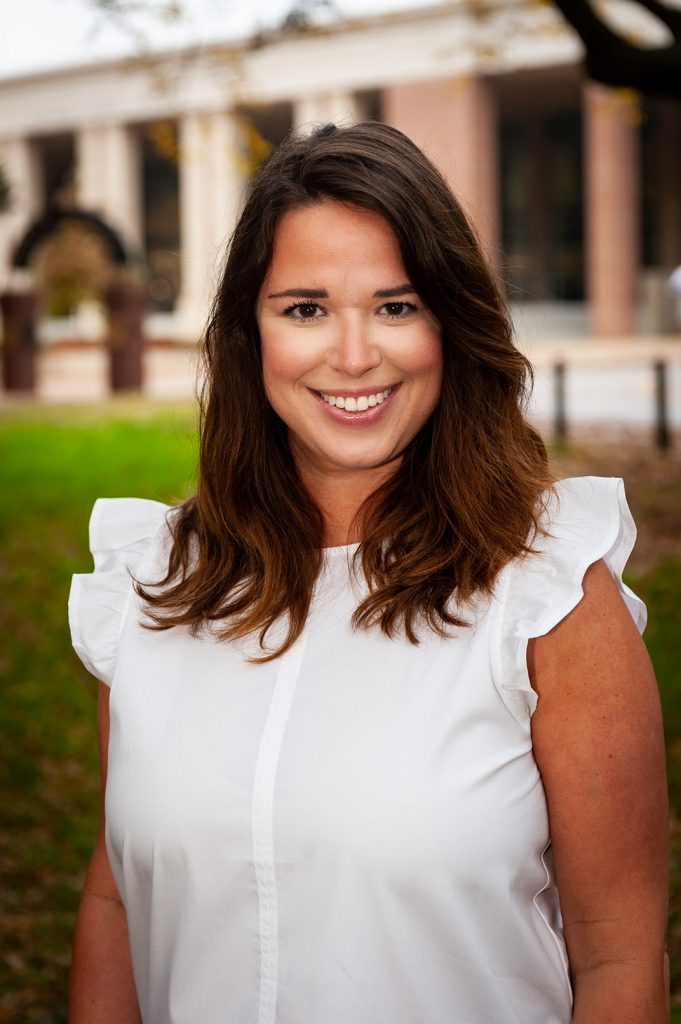 Carole Webb
Assistant Director of Event Management & Services
E-mail: clwebb2@olemiss.edu
Carole Webb is originally from Holly Springs, Mississippi and graduated from the University of Mississippi in 2006 with a Bachelor's of Science in Hospitality Management. She has been in the event planning industry for 14 years with experience in hotels, restaurants and event rentals. She enjoys giving back as a leader in service organizations in the LOU community as well as spending time with her family, friends and two dogs.
_______________________________________________________
VACANT
Operations Supervisor
VACANT
Coordinator of Student Activities
VACANT
Coordinator of Events and Facility Service
___________________________________________________________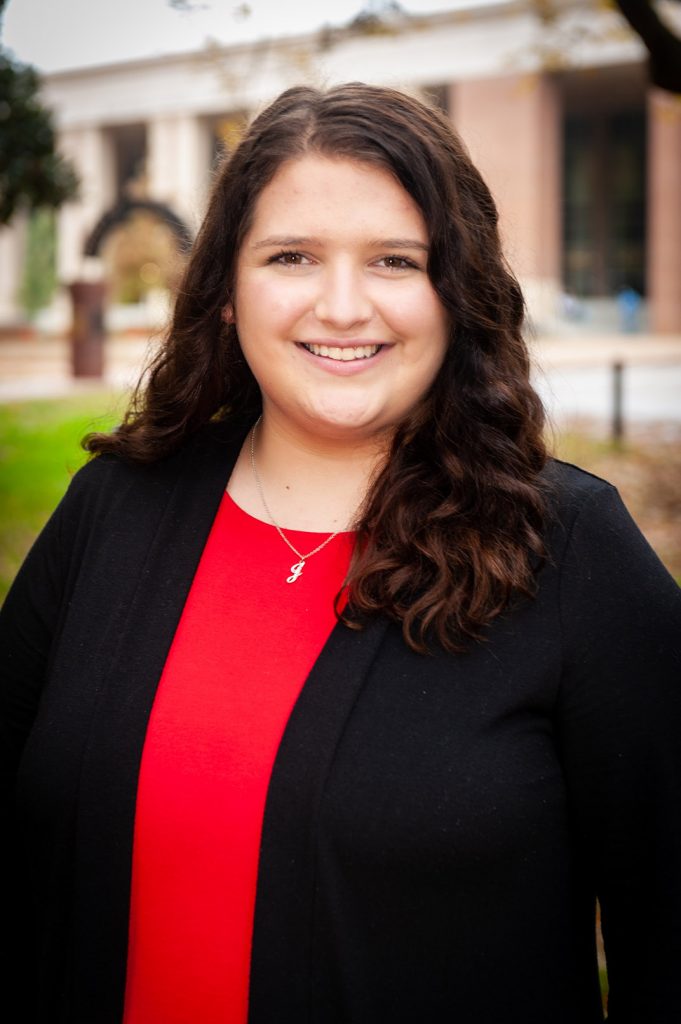 Jenna Koonce
Graduate Assistant – Leadership Programs
E-mail: jmkoonce@go.olemiss.edu
Jenna Koonce, originally from Mulberry Grove, IL, graduated from the University of Mississippi with a Bachelor of Arts in Public Policy Leadership in August 2020. During her undergraduate studies she was a member of Alpha Delta Pi Sorority, a pageants committee member with SAA, on ASB Freshman Connect, served as a Community Assistant with Student Housing, and a member of multiple honor societies. Jenna is now pursuing her Masters of Art in Higher Education/Student Personnel.
___________________________________________________________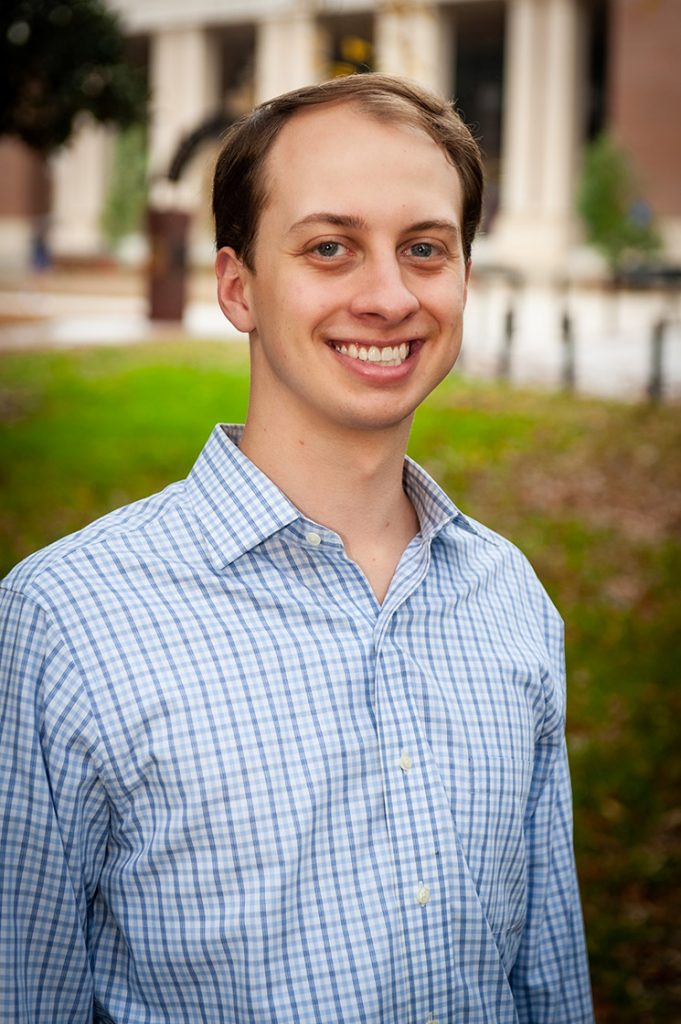 Reynolds Spencer
Graduate Assistant – Associated Student Body
E-mail: jrspenc1@go.olemiss.edu
Originally from Nashville, Tennessee, graduated from the University of Mississippi in 2020 with a degree in accountancy. While an undergraduate, he was a member of the Sally McDonnell Barksdale Honors College and was involved primarily in the Student Activities Association and Associated Student Body. Reynolds is now pursuing his Master's of Accountancy at the University.
___________________________________________________________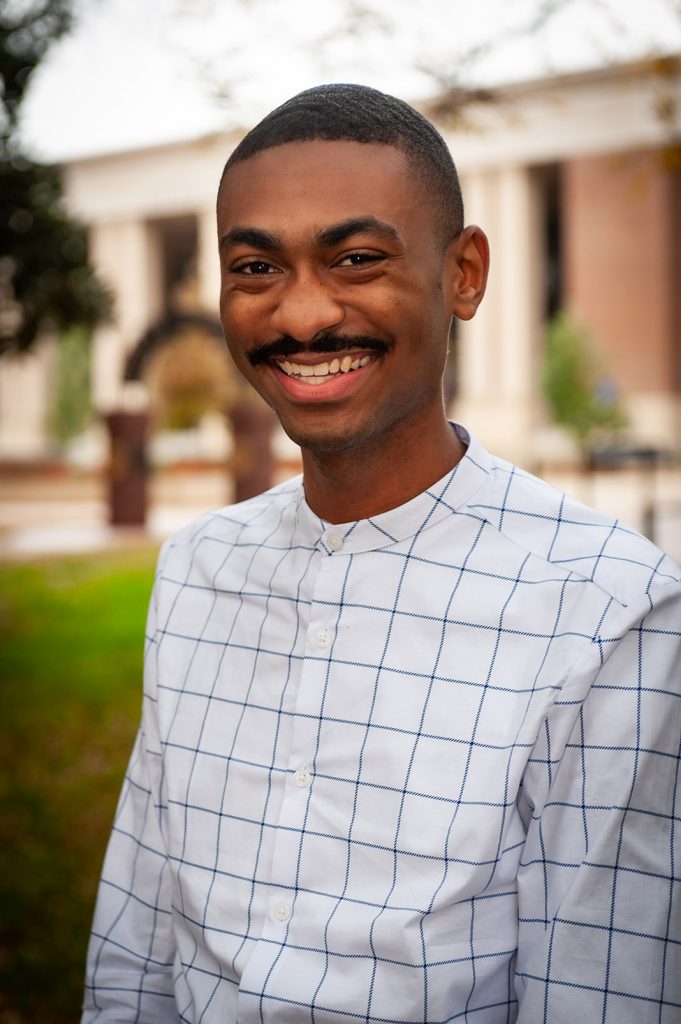 Edward Wiggins
Graduate Assistant – Associated Student Body
E-mail: etwiggin@go.olemiss.edu
Edward T. Wiggins is a native of Clinton, MS. Before coming to the University of Mississippi, he earned a Bachelor of Arts in History at Xavier University of Louisiana in New Orleans, Louisiana. During his time as an undergraduate, Edward served on the Peer Dean Planning Committee as the Director of Community Engagement. In this role, he coordinated service opportunities for first-year students during orientation. He also served as the President of Mobilization at Xavier (MAX), where he supervised multiple targeted student-led community service initiatives throughout the school year. Upon graduating, Edward received the Mobilization at Xavier Leaving a Legacy Award. Currently, he is pursuing his Master of Arts in Higher Education and Student Personnel and serves as the Secretary of the Black Graduate and Professional Student Association.